Today we tested the waters with a new schooling style. The model we're trying to follow is done by another homeschooling family located in South Africa. I recently found their
blog
and have been thoroughly encouraged that this mom of seven can do what she does how she does it. It's such a good mix of life learning and "textbook" learning. The waters we tested today was the area of journaling.
The subject was lions and it all started out with a simple "how to draw animals" book by Usborn.
James' first page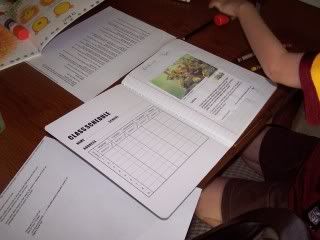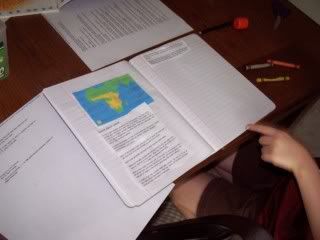 Morgan is going for the stylish version with her fancy scissors :::giggle:::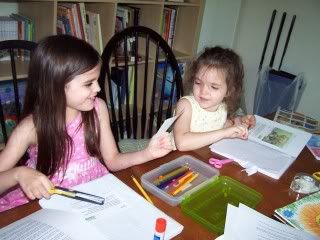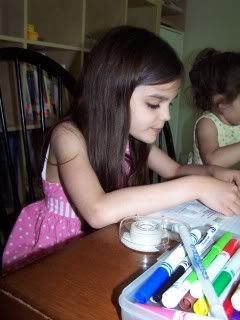 During this time Peter discovered how fun markers were and actually tried to eat one...
The same amount of marker that got on his paper also got on his hands and face, but aren't they such sweet little hands?!?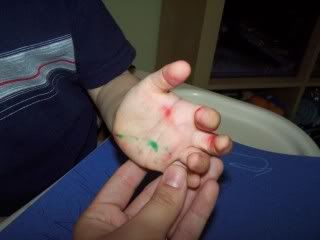 Clara even got in on the action, practicing her skills with the scissors and using a glue stick AND tape to put her picture in her science journal.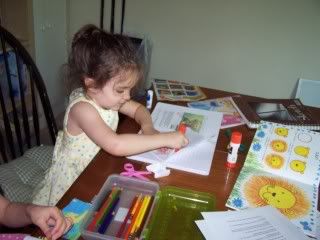 Lily was blissfully unaware of all the happenings because she was taking her morning nap. All said and done, I felt that it was a successful morning of learning. The kids enjoyed themselves, created something and learned something all at the same time, each displaying their unique style of how they would do their journaling. James enjoyed drawing a picture of two male lions fighting while the girls were content to follow the "how to" instructions (or at least try to.)