We are pleased to announce the arrival of our sweet little HENRY SCOTT! He arrived via emergency cesarean on Sunday, Sept 4th @ 7:19am; weighing in at 5lbs10oz and 19.25inches long. He's such a precious little peanut <3 and we are all in love with him! I've been taking this time to recover from the surgery which safely delivered him into our arms, but has left me sore and recovering much more slowly than
I'd like *razz*. This was my first cesarean delivery.
Henry is gaining weight at a rapid rate (which makes this mommy very happy!) - he was already back up to birth weight the day we came home from the hospital and weighed in at 6lbs the following morning at his first pediatrician visit!
2 days before he arrived...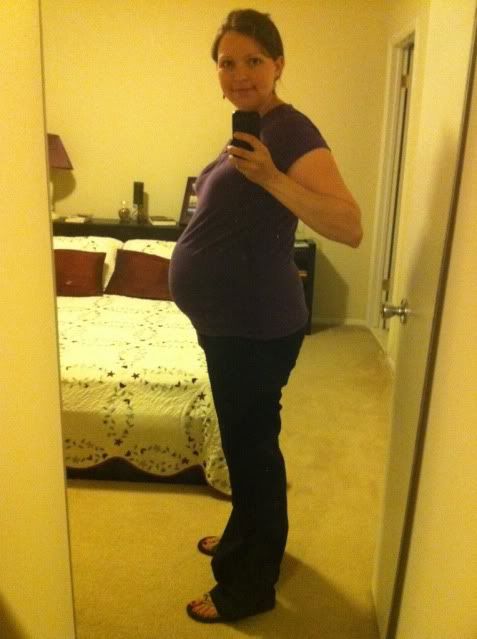 Moments old...
After being home for a bit :)